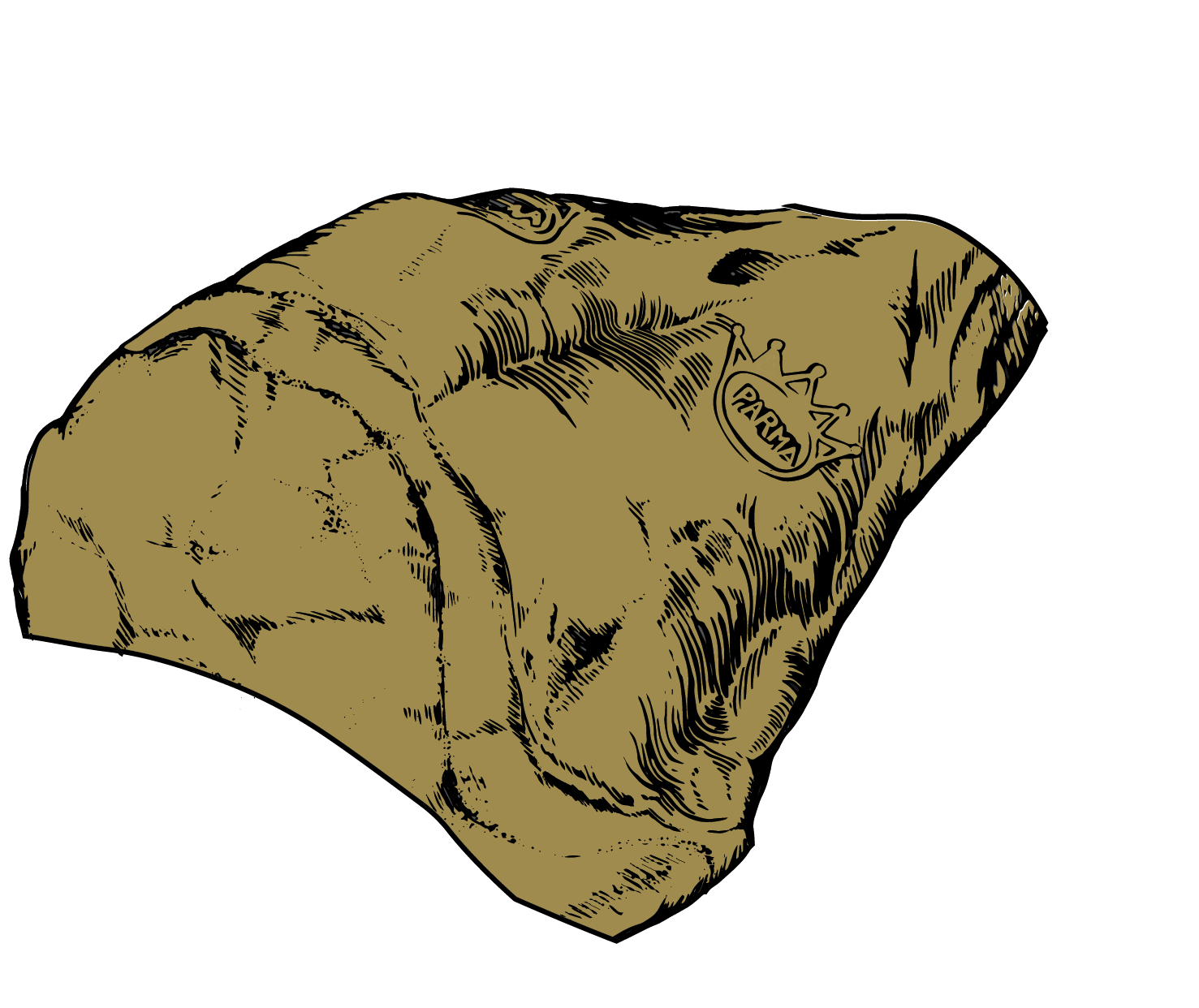 Using: The Center
This pizza dish, which uses Robiola, Maitakee Mushrooms and Prosciutto di Parma, from Chef Accursio Lota, is a classic Italian approach to pizza, featuring hand carved Prosciutto di Parma. By hand slicing from a whole leg of prosciutto, you get thicker slices for a unique eating experience that has a more complexly flavored ham, which is usually aged 20 months or more. Fire up the oven and transform your classic pizza dishes by layering fresh, hand sliced Prosciutto di Parma. Your guests will thank you for transporting them to Italy with every bite of every slice.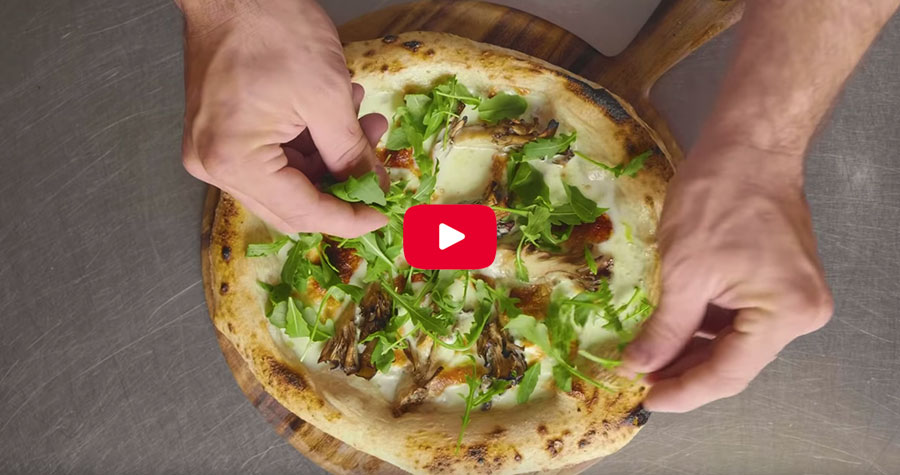 Ingredients
For the Pizza Dough
600 grams water (70 Degrees)
20 grams fresh yeast
50 milliliters extra virgin olive oil
1 kilogram flour
20 grams salt
For the Condiments
150 grams maitake mushrooms, lightly roasted
60 grams robiola cheese
25 grams arugula
70 grams hand sliced Prosciutto di Parma
Instructions
For the Pizza Dough
Mix water, yeast and olive oil together for 2 to 3 minutes, then add the flour slowly. Add about 1/3 of the flour then mix for 2 minutes. Add the salt, then add all the flour and mix for 8 minutes or until smooth.
Once mixed, place on a table or in a bowl and cover with a plastic wrap. Allow doubling in size for around 1 hour, depending on the room temperature.
When the dough has risen, divide it into the desired size and roll into balls (250 grams for a 12-inch pizza). Place rolled dough balls in a tray or container and cover it. Let it rest at room temperature for about 3 hours and it will be ready to cook. For a longer rise, after 30 minutes outside, place dough in the refrigerator and allow it to rest overnight.
Remove the dough container from the refrigerator. When ready to cook the pizza, remove it from the container, cover it with flour and spread dough.
Top the pizza with the robiola cheese and the mushrooms. Bake in the pizza oven for about 2 to 3 minutes at 650°F (depending on the temperature of oven). Finally, top with the arugula and the hand sliced Prosciutto di Parma.